1 - Yoshino in Nara Prefecture has over 500 years of history and tradition in the production of wood.
2 - Fallen trees marked with a red stamp "あ" are selected for forming the frame of the rooms.
3 - Wood from the African Padauk Tree is used due to its natural red color which comes through after a little sanding.
4 - Joints are cut from carefully selected pieces of wood to ensure the best fit.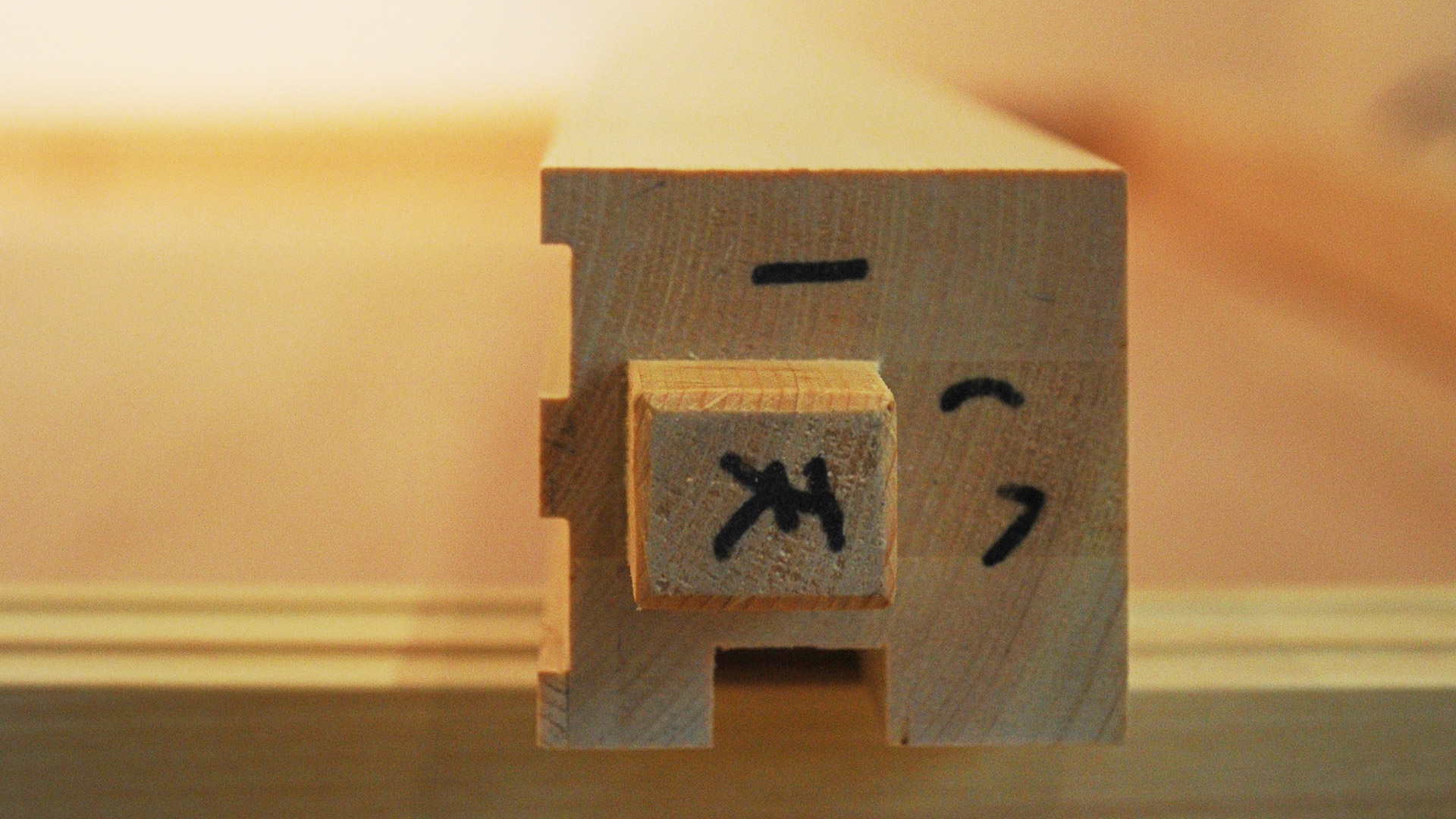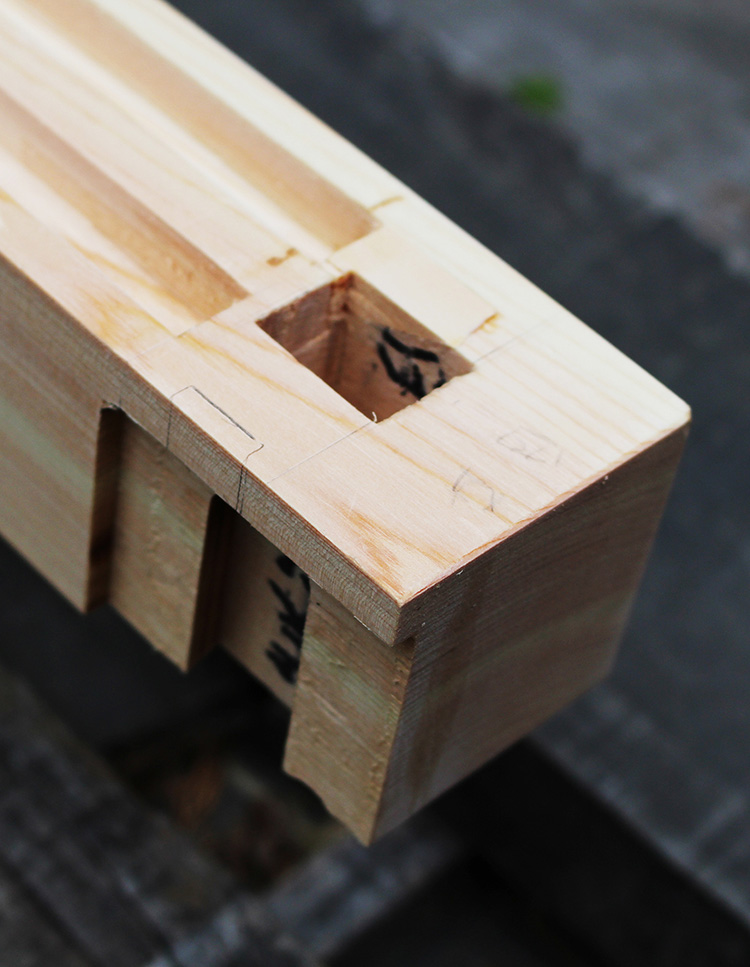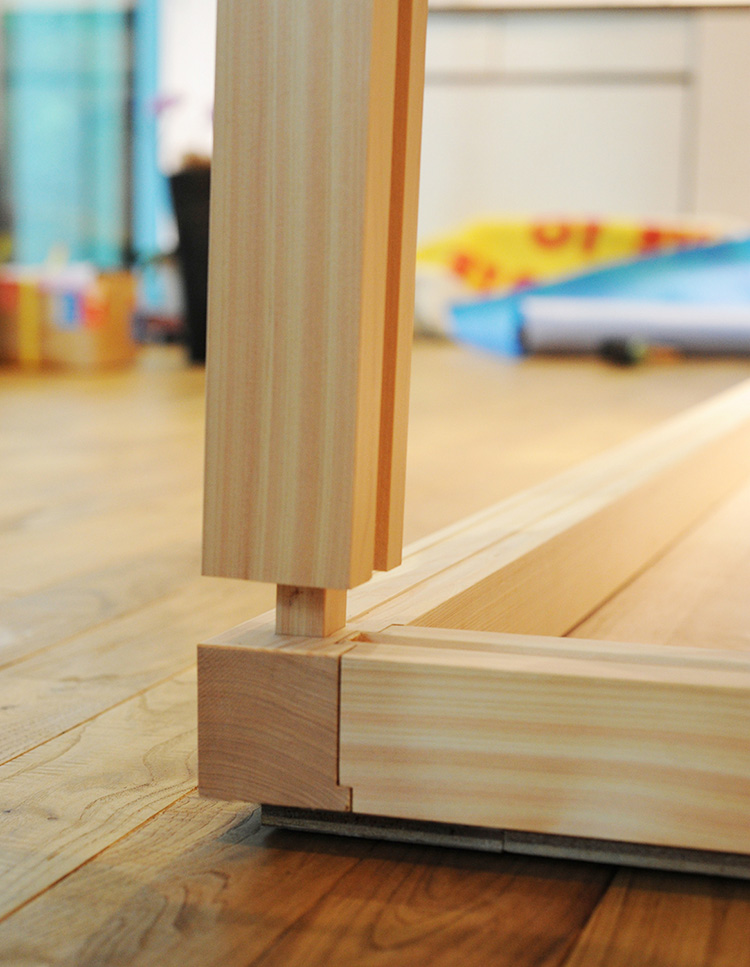 The joints are about 60mm and the pieces are joined together without any use of nails or bolts.These frames will stand for many years while retaining their enduring beauty.