Material, simplicity and Function.
What is "Project Utsuwa 2.0."?
It is a project in which craftsmen, workshops, production areas, and architects collaborate to create a prototype Japanese-style room - UTSUWA 2.0 - that integrates environmentally friendly materials and handwork techniques, and propose and disseminate them to domestic and overseas.
In 2020, we will be working with German craftsmen to propose a new modern Japanese style room for the EU.
Construct - Apply
A contemporary room design that can be set up, dismantled and moved according to your own ideas. The construction is brought to life by material and craftsmanship.
Resources - make the best use of it
I effectively use the properties of natural, environmentally friendly materials. For a cycle that is good for both people and the earth.
Artisan - create
Craftsmanship that uses natural materials in the best possible way. Our resource that we have cultivated for many years.
Links - knot
A network that combines material extraction and craftsmanship with posterity. An exchange of people, material and things.
Frequently Asked Questions
Frequently asked questions, such as the purpose, content and opportunity to participate in the Utsuwa 2.0 project, have been summarized here.
Frequently Asked Questions
FAQ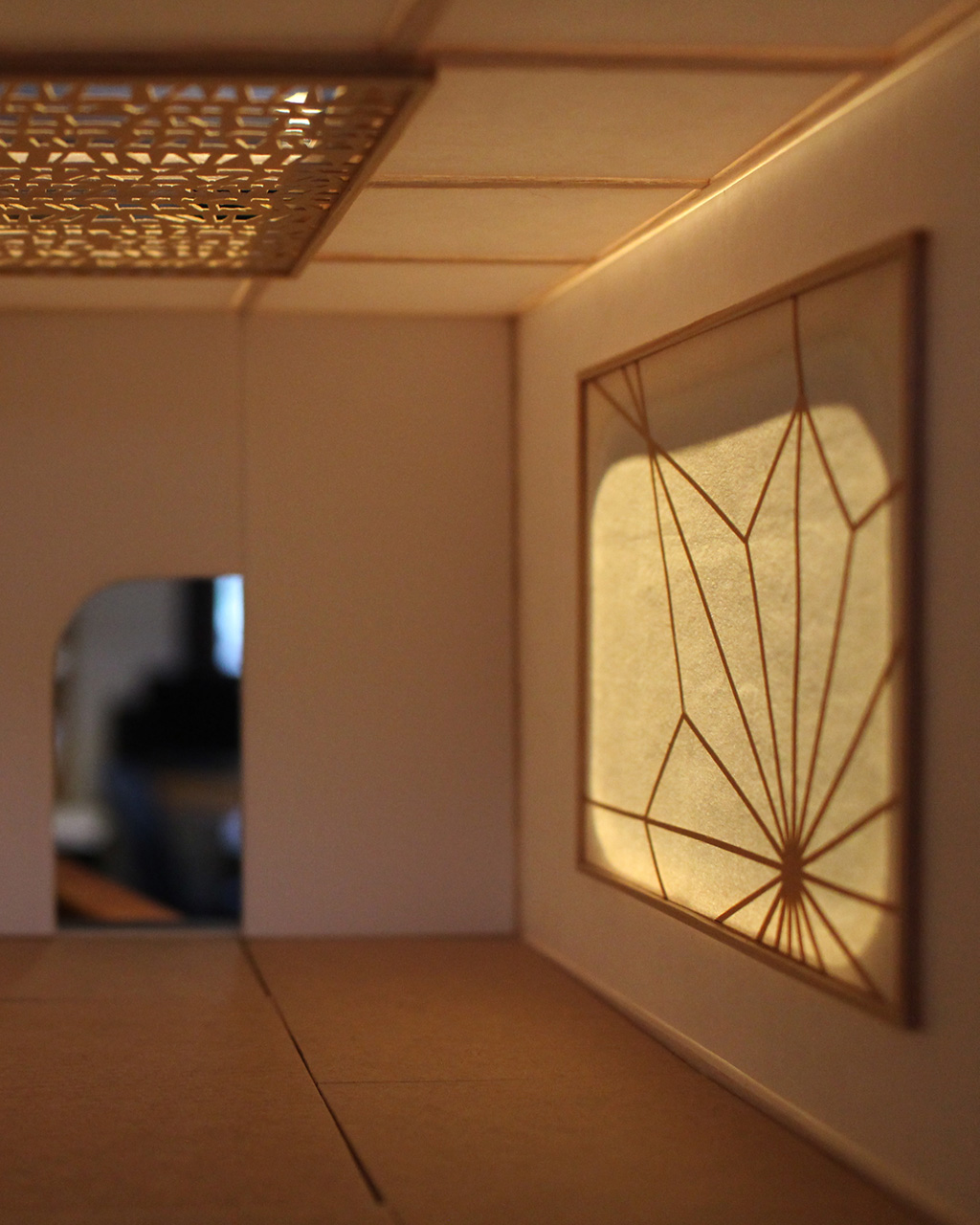 Thoughts about the project "UTSUWA 2.0"
— I hope that more people get to know the great thing about Japanese architecture technology and natural resources.
Starting with the opening of the office in Osaka, I have been working in the field of residential building planning for over 20 years. The change in the world unfolds before our eyes, a change that will continue unabated. Nevertheless, the fundamental desire for a rich and comfortable environment will not change in the future. I thought again about what design I could suggest as a designer and how our future living space should look like.
Since I started studying trees in 2006, I have actively guided my steps to forest areas and places that process wood. With every further visit I felt again the blessings of nature and their appreciation. The more I learned about trees and forests, the more concerned I became with the vast dimensions of the problems facing Japanese forestry. In my business, I also realized that the unsurpassed skill of the craftsmen has come to a standstill in practice.
I have already thought about how the situation might develop abroad. Therefore I would like to see and experience and record the situation in Northern Europe, which is a leader in the field of forest conservation and renewable energies, with my own eyes. I would also like to find out how the master system works. In order to be able to assess the potential of Japan from a point outside, I finally went to Europe. Against the background of these considerations, I have made Germany the location of my choice.
Since I moved to Germany in November 2019, I have had a lot of experience and learned a lot. My interest in this country has still not been exhausted. The language barrier is thicker than expected, and the cultural and habitual differences cause me to stumble; nevertheless I have by no means given up to face the challenges in Europe. One challenge is e.g. in the already mentioned project UTSUWA. I would now like to try to complete the project that started in Japan in 2015 in Europe.
I hope that more people get to know the great thing about the use of natural resources and Japanese architecture technology, for which I feel a certain pride. Passion and modesty in particular are extremely impressive, even the smallest, barely perceptible details are processed with the greatest care and the more I learned about them, the more I felt the desire to pass this excellent work on to the next generation. After I went abroad, this wish increased even more.
I would like to combine Japanese material and technology with German material and German technology and thus construct a Japanese room in a form in which it can be used in Europe. I also received information about the differences in culture and customs, and building on that, I would like to take on the challenge of developing new designs in cooperation with a German partner. In 2020 I would like to start the UTSUWA 2.0 project, which will contribute to the continued use and management of excellent handicraft technology.
The UTSUWA project in Japan
At this point, the members, materials and rooms produced as well as the events opened as part of the UTSUWA project started in 2015 are presented.
Project UTSUWA
UTSUWA
Contact
If you are still unclear or have any further questions, please do not hesitate to contact us at any time.
contact
UTSUWA 2.0