1 - The materials for our Tatami are taken from Yatsushiro in Kumamoto Prefecture. This area is renowned for the high quality of its Igusa (A type of grass used in Tatami).
2 - The Igusa is lovingly cared for as it grows to produce strong, straight reeds.
3 - The Igusa is then knitted together on a loom to create a durable and beautiful product.
4 - Following traditional methods the tatami is stuffed with high quality straw.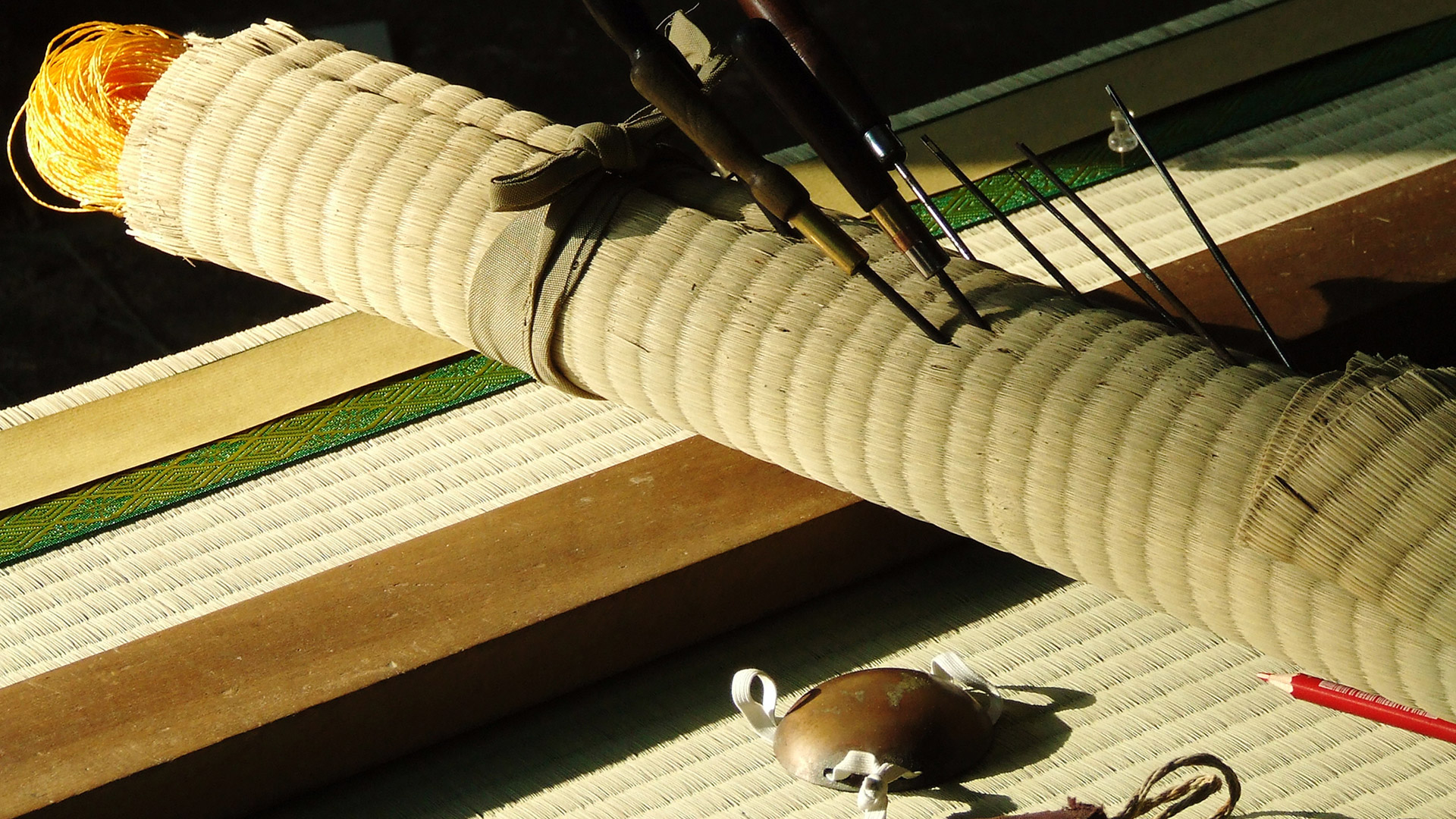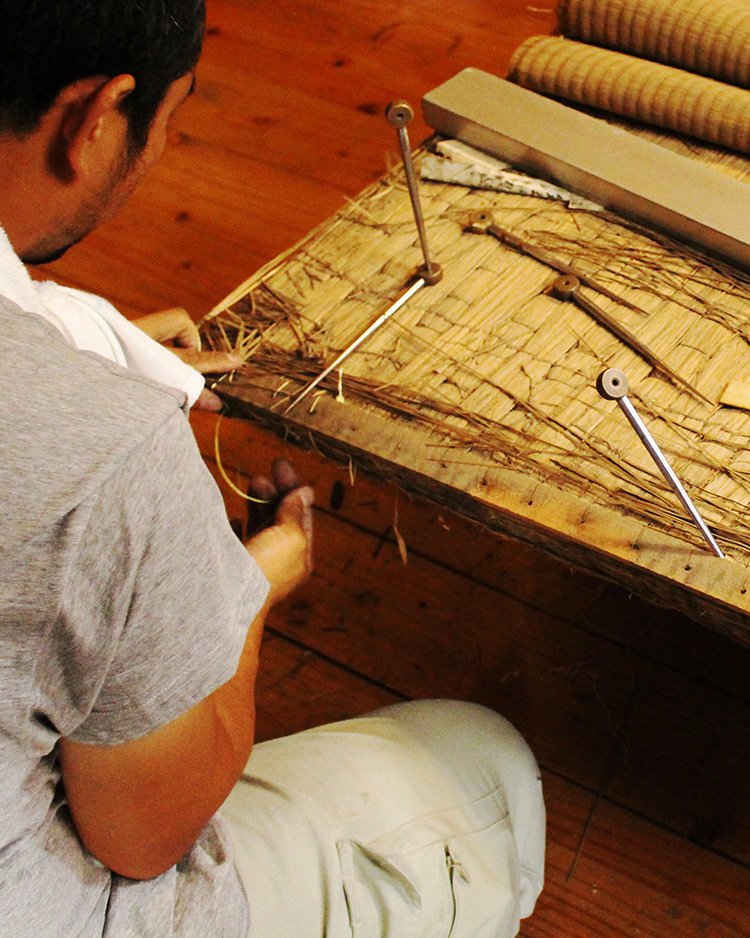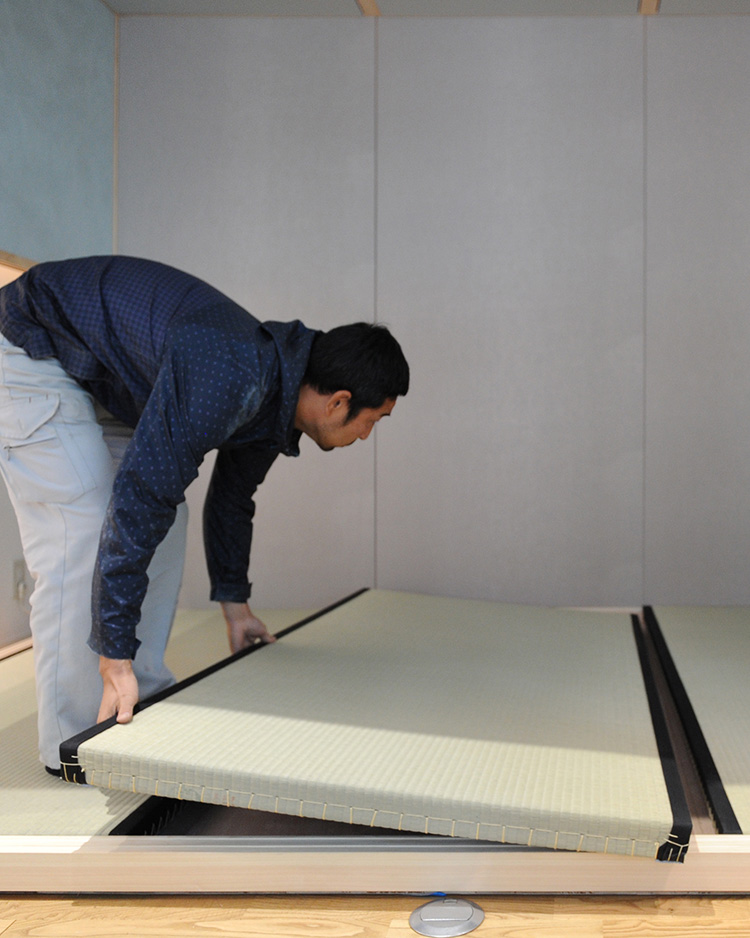 Traditionally the tatami craftsman would complete the process at the customer's home, bringing all the necessary tools. One of the major challenges of creating Tatami is getting it to fit perfectly and align with the dimensions of the room.